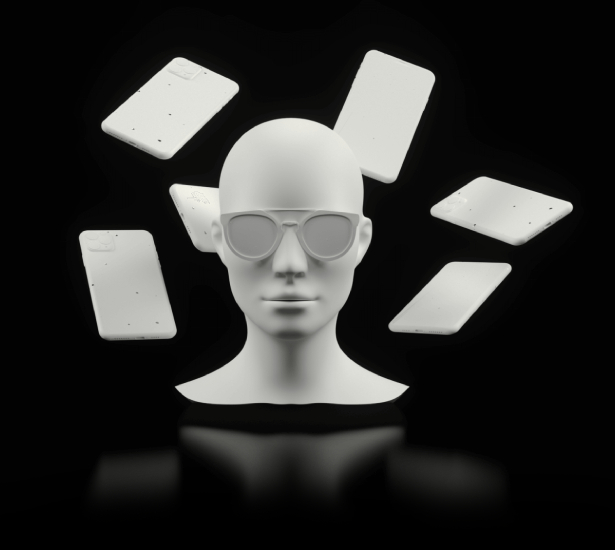 Elevate Your Digital Presence with Augmented Reality Filters
AR FILTER AGENCY
As a leading AR filter agency, we create captivating and interactive augmented reality filters that revolutionize digital experiences. Our team of talented designers, developers, and creators is dedicated to transforming ordinary visuals into extraordinary augmented reality experiences. Communicate through filters on your social media or different digital channels to increase your people's engagement and boost your marketing.

HIGHER LOYALTY TO THE BRAND
OF CUSTOMERS WILLING TO PAY MORE
INCREASED CUSTOMER ENGAGEMENT
AR face filters are a popular augmented reality solution that utilizes face tracking algorithms and a 3D rendering engine to display the AR filter in the way the user sees it. The combination of these two technologies makes filters that are not only amusing and immersive but also well adjusted to the face of the user. For this reason, they have become immensely popular on social media. They are used mainly for entertainment purposes, but many brands and companies have employed this for their marketing purposes.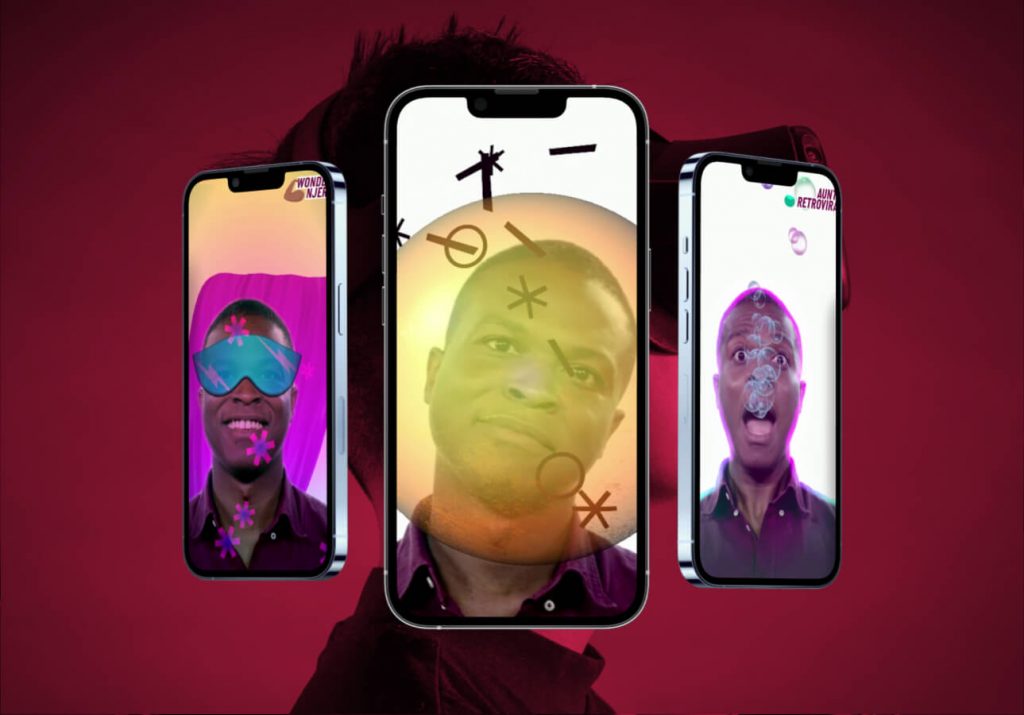 Virtual try-on enables users to envision how the product they wish to buy would look on them or in their homes. This solution could be used for clothes, jewelry, makeup, furniture, and many other products. Lack of ability to try on clothes is a big downside of online shopping, resulting in an increased number of returns which are a big cost for the brands. The possibility to try on the products virtually without the need to go to a physical store combines the best features of virtual and physical shopping, which is why it has been adopted by a great number of big brands already.
AR filters including mini-games for social media take AR filters for social media a step further. The users are captivated by the game and thus spend more time on the filter than with the regular AR filters. Metrics prove this also since there is a much higher engagement rate with game-based AR filters over other types of filters. Each brand can utilize this solution with a mini-game created for their audience specifically and thus boost their new products and services.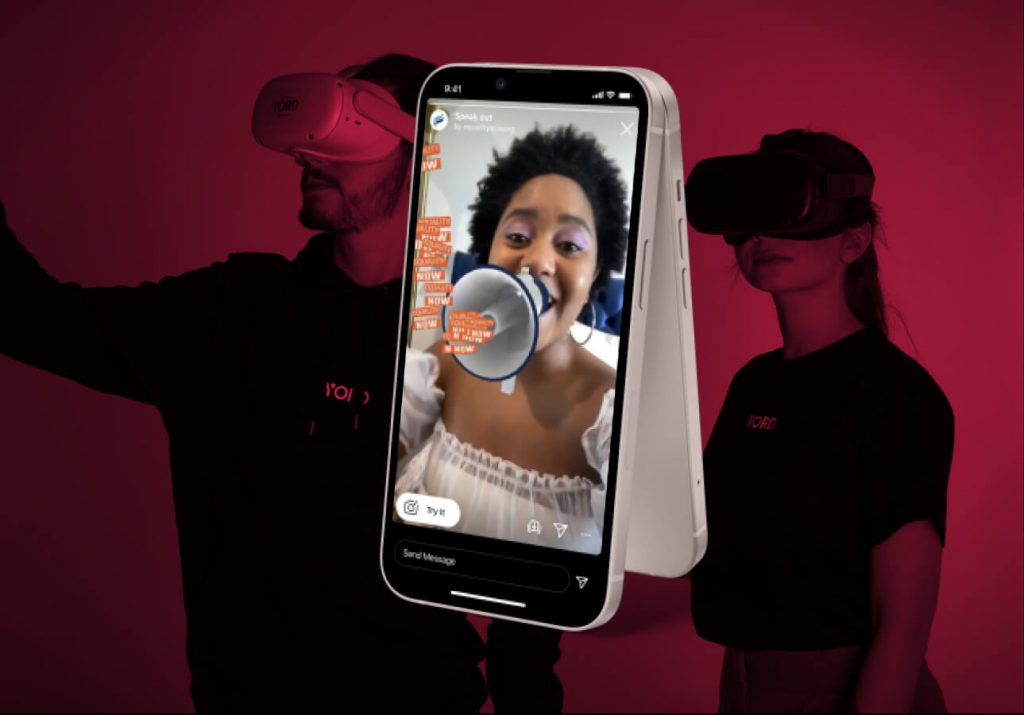 Randomizers might be one of the most popular AR filters on social media at the time. Unlike regular AR filters which just add a special effect to users' faces, these filters have a specific topic and a few options, out of which one appears as the answer. It's usually used with a "Which XY are you" question or "Guess XY" and it's safe to say the audience loves it. This type of filter is highly engaging and easily sharable, with a simple concept that can be used in almost every industry.
Image trackers AR filter can be used to trigger an effect when the camera is pointed at an image in the real world. Target tracking AR filter is the perfect example of augmented reality since it combines the object from real life and gives it a new interface created with our imagination. It gives the creators a chance to play with the things around them, and the brands a chance to give new life to their products. Applying the tracker to the object can be used as pure entertainment or a tool to explain the product.
World effects add virtual objects into real-world environments. They are accessible using the back camera, and they place objects in a fixed position in someone's environment, instead of relative to the camera's view and movement. These effects are changing the world, or at least our perspective of it. They usually focus on a blank plane and create a 3D image in the space in front of the user. In this way, it becomes a part of our visual environment.
AR portals are a fantastic way to immerse AR users in a new world the developers create. Camera sets a virtual doorway on a horizontal plane, which transports users into a new realm. This allows for endless creativity and opportunities for marketing.  Basically, any message the marketers want to communicate is possible. It can be used to display a new product, evoke emotions related to products, or simply promote your brand image.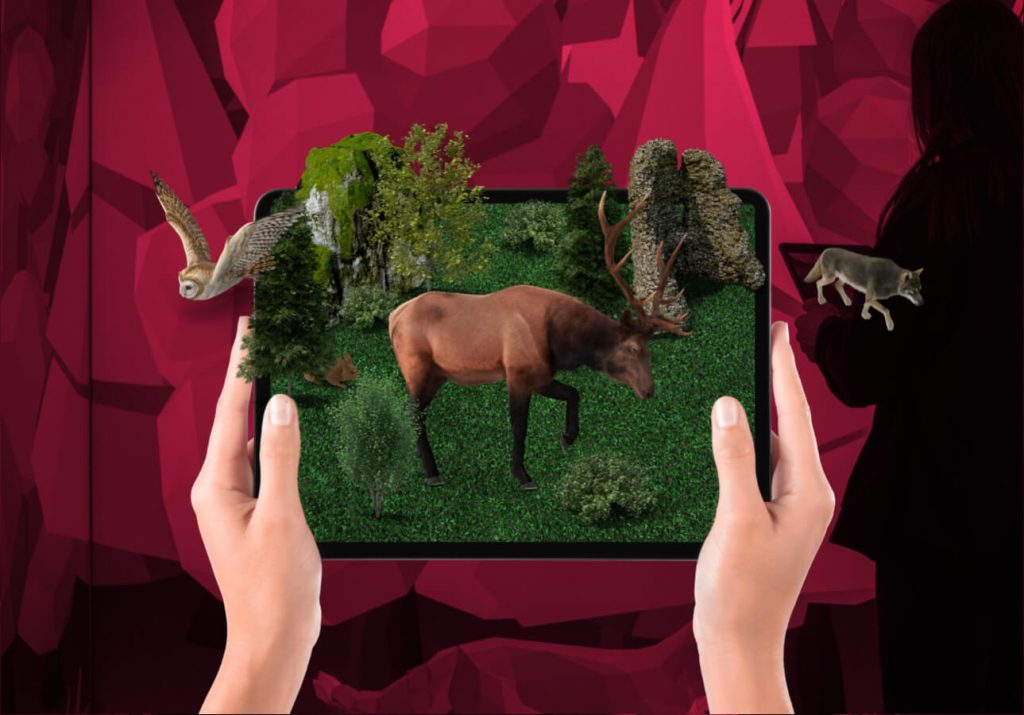 Collaboration
Got an idea?
Make it reality.
Simply schedule an online call or call us directly if you prefer. 
TRUSTED BY MORE THAN 60+ CLIENTS
Collaboration
Have an idea for AR filter? Let's talk.

We're a team of creatives who are excited about unique ideas and help companies to create amazing immersive experiences. 
What Are AR Filters: Enhancing Reality for Immersive Experiences
AR filters utilize computer vision and image recognition technologies to analyze and track facial features, objects, or environmental elements. By overlaying digital content onto the real world, AR filters enhance users' perception of reality, enabling them to engage and interact with virtual elements in real-time.

AR filters overlay digital objects and 3D elements into the physical world, allowing users to create aesthetics that would be physically impossible to realize. Filters are a great way to provide your target audience with an innovative, practical tool to help them choose the right product without visiting a brick-and-mortar branch. AR filters have the potential to significantly elevate your marketing campaign by increasing engagement and strengthening the emotional bond between followers and the brand and pushing your drive to the maximum. Communicate through filters on your social media to increase your people's engagement and boost your marketing.

AR Filters: Unleashing Creativity and Immersion

AR filters, also known as augmented reality filters, are digital overlays that enhance reality by adding interactive and visually appealing elements to real-world environments. These filters, commonly used in applications like Instagram, TikTok, Facebook, and Snapchat, allow users to modify their photos and videos with virtual effects, animations, and interactive elements. You can schedule a free consultation to to bring your vision to life.

AR Instagram: Elevate Your Social Media Presence
AR Instagram filters have taken social media by storm, transforming the way users interact with the platform. These filters empower users to add captivating effects, modify their appearances, or explore creative visual experiences, elevating their social media presence and engagement.

TikTok and Instagram AR Filter Creators: Ignite Your Creativity
Instagram and TikTok provides a space for brands and creators to develop and share their own augmented reality filters. These TikTok and Instagram AR filter creators (generally brands) leverage their imagination, technical skills, and knowledge of AR development tools to craft unique and captivating experiences for their audience.
Create AR Filter for Instagram: Partnering for Success
If you're looking to leave a lasting impression on Instagram and engage your audience in new and exciting ways, creating your own Instagram filter is a powerful option. With the right tools and guidance, you can design personalized AR filters that reflect your brand, style, or creative vision. Instagram augmented reality filters offer a unique opportunity to amplify your visual impact and engage your audience in innovative ways. YORD Studio specializes in developing customized filters that align with your brand identity, captivating your followers and setting you apart from the competition.

Creating a captivating and effective AR filter for Instagram requires expertise in 3D modeling, animation, programming, and AR development. By partnering with our AR filter agency, you can leverage our technical knowledge and creative prowess to bring your vision to life and ensure a seamless user experience. Schedule now your free consultation.
Augmented Reality Filters for Retail Customers: Transforming the Shopping Experience
A retail customer is using augmented reality filters to enhance his shopping experience. AR has completely changed the retail and fashion industry These filters allow customers to virtually try on products, visualize how furniture or decor would look in their spaces, or even experience immersive brand activations, making their decision-making process more engaging and informed. Watch 6 AR & VR Solutions For Retail and Fashion Industry
Unlock the Potential of Augmented Reality Filters
Augmented reality filters have the power to revolutionize the way you connect with your audience and elevate your digital presence. Our AR filter agency combines technical expertise, creativity, and innovation to deliver captivating filters that captivate and engage users across platforms. Contact us today to unlock the potential of augmented reality filters and take your digital experiences to new heights. Contact us today to start creating your AR filter.